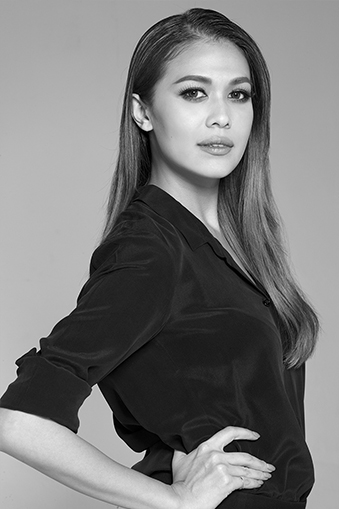 Vatanika Patamasingh was born in Bangkok, Thailand. After having completed her elementary education, she moved to London and spent over eight years immersed in the capital's unique fashion and eclectic cultural scenes. Vatanika graduated with degrees from Central Saint Martins College of Art and London College of Fashion, where she pursued her studies in both womenswear and fashion bags & accessories. Upon graduation, Vatanika returned to Thailand and launched her very own limited edition lines of bespoke exotic leather handbags, a long-time personal passion of hers.


Vatanika launched her eponymous womenswear collection in the autumn/winter of 2011. The collection aimed to capture expressions of visual beauty and individuality, perfected by clever functionality and a good variety of high-quality materials. Her ultimate vision is to make every woman feels special as she can possibly feel when wearing Vatanika.


Vatanika combines impeccable tailoring techniques with the usage of top quality textile while keeping in mind the functionality of each piece. Her collections embrace practicality with a touch of femininity in contemporary designs. She seeks to fulfill every woman's wardrobe with timeless elegant pieces that are most flattering for her natural figure.


Renown for her outstanding prints, Vatanika artfully plays with delicatedly printed fabric with feminine-structure silhouettes. Her signature silhouettes and prints are inspired by the transformation of natural organisms. Vatanika quickly becomes one of Thailand's forefront fashion designers. Her work is featured extensively in Vogue, Elle, Harper's Bazaar and many other reputable fashion magazines. Her collections have been invited to participate in Elle Fashion Week since 2012. Additionally, Vatanika has had successful collaborations with leading international brands such us L'Oréal and Diageo, partial owner of LVMH.


Vatanika divides her time between London and Bangkok.